Dr Sudhir Nirgudkar, was the chairperson of Shree Ashtavinayak Suvidha Prakalp, which was formed to develop and provide basic amenities to the tourists visiting the popular pilgrimage route in Maharashtra, known as Shree Ashtavinayak Yatra.
The, then Director of Mumbai Municipal Corporation, Shree P. M. Kale was one of the active and dedicated members of this team. Providing facilities like sanitation, drinking water, beautification of the temple premises and its surroundings, basic accommodation facilities for the tourists which were some of the key facilitation schemes by Shree Ashtavinayak Suvidha Prakalp Trust.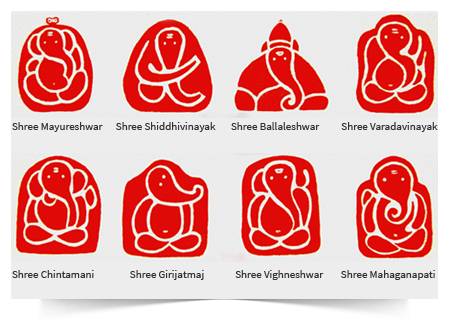 Dr Sudhir Nirgudkar also took the initiative to restore the old temple monuments, especially of Shree Ranjangaon Mahaganpati temple, without conducting any structural modification to the main structure and built a big hall for the pilgrims to have the Mahaprasad (free food served to the pilgrims).
The Madhavrao Peshwa I Memorial Hall at Theur, was beautified by Shree Ashtavinayak Suvidha Prakalp team. This memorial hall displays murals, oil paintings, portraits and stone inscriptions from important events in the life of Madhavrao Peshwa I. A Vrindavan in the memory of his wife Ramabai has been built here. Madhavrao Peshwa I played a pivotal role during the Peshwa era to strengthen the Maratha Empire.
Shree Ashtavinayak Suvidha Prakalp Trust has spent a huge amount with the sincere aim of providing facilities to the pilgrims who come to all these Ashtavinayak pilgrimage centres.